Team Craft Experiential Learning – Together Everyone Achieves More!
• Build Relationships  • Storm Ideas • Make Decisions   • Build Commitment
Great teams are not made by accident, they are crafted. They are crafted like a masterpiece, consciously forged in the fire of exciting, meaningful and deep-impacting experiences. This is what we provide for your teams – The forge to become the best version of themselves, the challenge to fulfill their potential, the opportunity to grow into high-performing unit. Like a true craftsman, we customize the learning experiences to the specific needs of your organization. Your team should be a masterpiece; we will give you the tools to get there!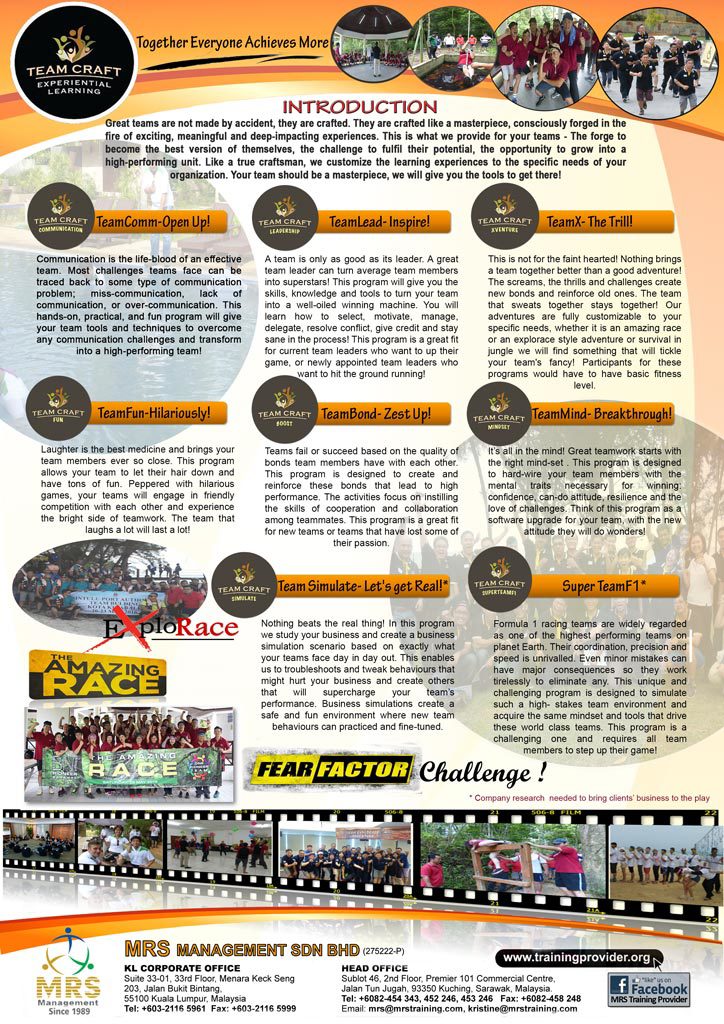 You may need to download Adobe Acrobat Reader to read or to print this page. Click here.
© Copyright 2017 MRS Management Sdn Bhd – Team Craft Experiential Learning.